Hello Fellow Travelers! I've returned! 🙂
I know, I'm the worst. Am I doing this blog or not? I need to make up my mind and stop stringing you guys along/ghosting randomly for months on end, huh?
I've been taking a bit of a sabbatical while shifting a few priorities in my life around to get myself back into a good creative space again. One of these shifts is a shift in my career. 🙂 I recently joined PMX Agency as one of their newest Search Engine Marketing Managers. I'm a month in, and I'm absolutely loving the work, my team, and my clients (woot!).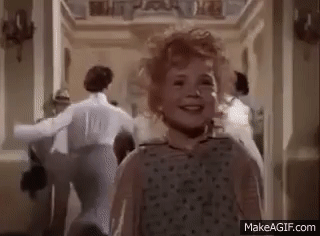 Anywho…Enough boring life stuff!
As most of you know, I bought a house last year (#landlady). I love it. It's a blissful haven where I've spent many a caftan-clad evening sipping wine, contemplating the universe, and completely neglecting this blog from my porch, which I have nicknamed The Jillarium.
So, that porch is on the front of my house. However, I have to park/enter on the side of my house, which is considerably less welcoming. :/
Well hello there, windowless blank brick wall! How's your incredibly boring life treating you?
Pulling up to this every day was starting to bum me out a bit. I knew I wanted to jazz that wall up, but couldn't think of anything to jazz it up with (you know…that I could actually afford).
Then, one day I was cleaning the shed in my backyard and discovered this!
You're looking at a piece of metal railing that's covered with rust and peeling paint.
I almost tossed it out, but then was struck with a great idea! I would use it to make a pretty wall garden for my big blank wall!
First, I ran to Lowe's to pick up a few supplies.
I used the wire brush to get rid of all that flaky paint and rust. It didn't take very long at all!
I wiped the railing clean, and then gave it a couple of coats of outdoor rust-proof paint in a cool robin's egg blue.
While the paint was drying, I pulled out the two window planters I bought in the same trip, along with a few of my favorite flowers and planted them.
Someone had already hung a few things from the wall in the past, so I found a couple of pre-drilled holes to put a couple of screws in to hold up the railing.
Next came the hard part. :/
I attached the brackets that came with the planters and then attempted to hang them on the railing. Sorry I don't have any pics of this, as I was busy wrestling planters and trying to keep them from falling at this time.
What I discovered was:
The top planter could hang just fine with the attached bracket
The bottom one could not, but could be attached with some steel wire I found in my toolbox.
It's really hard to attach a heavy planter to a wall railing thing with wire by yourself in a dignified manner and you should probably ask a friend to help you.
I think my hard work was well worth it!
Not bad, eh? And not too pricey, as the main expense for this project was the window planters (about $16 apiece) and the lilies (which you could always go with cheaper flowers or even herbs).
I still have a lot of wall to cover (and welcome your suggestions). But now when I pull up to my house, I see something that makes me smile. 🙂